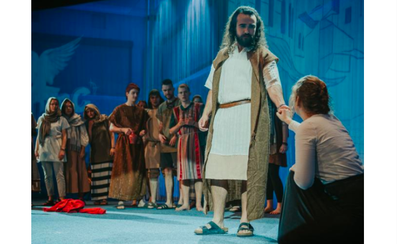 eXchange-conference
17. September 2022 in Bad Liebenzell
---

Zeltstadt 
>> 3.-11- August 2022 Nordalb, Deggingen
---

Regeneration Montreux Jazz Festival
>> 02.-17. Juli 2022 in Montreux, Switzerland
---

The Send 
>> 17. Juni 2022 Oslo, Norway
---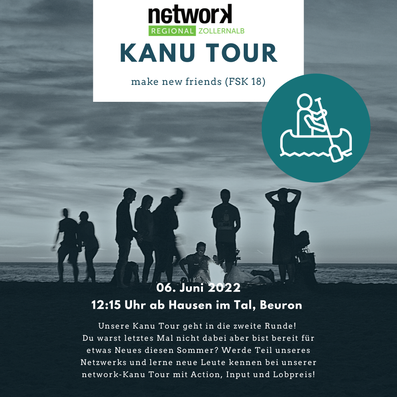 networkZAK Kanutour
>> 06. Juni 2022 ab Hausen im Tal, Beuron
---

Teenager Missions Treff 2022
>> 13.-15. Mai 2022 in Bad Liebenzell
---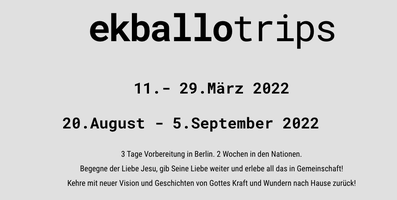 EKBALLO TRIP
>>11.-29. März 2022 
---

Youth Prayer Congress 2022
>> 18.-20. Februar 2022 in Bad Liebenzell
---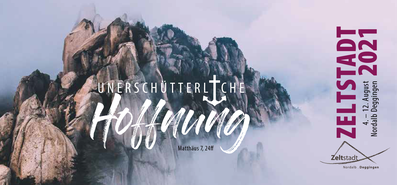 Tages-Zeltstadt 2021
>> 4.-8. August 2021 auf der Nordalb Deggingen
---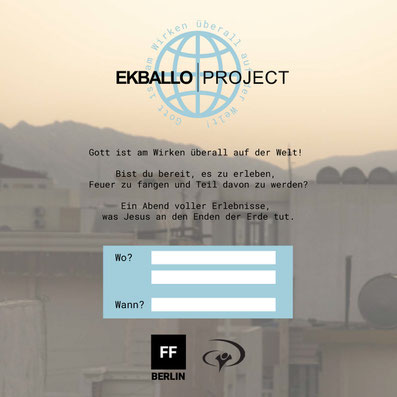 EKBALLO PROJECT 
>> 1.-7. Juli 2021 in Albstadt und Umgebung 
---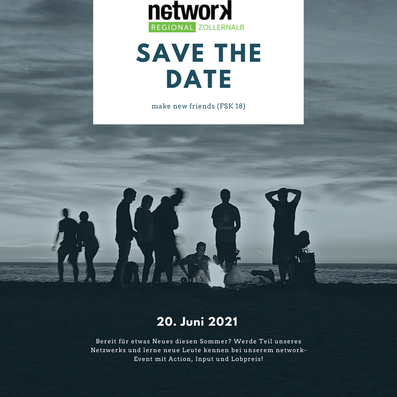 network Event
>> 20. Juni
---
---
Word by Heart Seminar-Tag 
>> 19 Juni 2021 in Albstadt
anmelden: email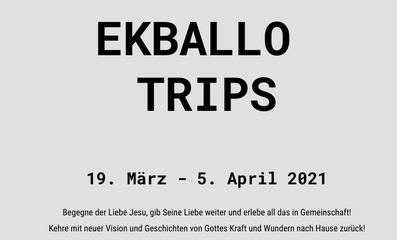 EKBALLO TRIPS 2021
>> März-April 2021 im Nahen Osten 
komm mit: infos und bewerben/register
supporte mich: paypal 
---

online Zeltstadt 2020
>> August 2020 in Deggingen, Germany 
Watch all sessions on Youtube:
---
AK Ladies Open 2020
>> February 2020 in Altenkirchen, Germany
Tickets: 
---
MEHR Konferenz 2020 - Colors of hope
>> January 2020 in Augsburg, Germany 
Bei der MEHR Konferenz kamen 13.000 Menschen aller Konfessionen und Generationen zusammen um inspiriert und ermutigt zu werden. Ich durfte im MEHRforum mithelfen, einer Messe, bei der über 170 christliche Organisationen und Unternehmen ihre Arbeit bei den Konferenzgästen vorstellen konnten.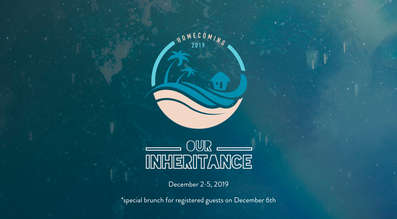 Home Coming 2019 - Our Inherhitance
>> December 2019 in Kona, Hawaii
Vier Tage lang voller Geschichten über Gottes Treue auf der "big Island" (Hawaii), in den Nationen und auf dem Kona Campus mit wunderbare Sprechern, kraftvollen Performances und unglaublich viel Spaß beim Zusammenkommen als "ohana" (Familie) um das Zugehörigkeitsgefühl zu steigern und den Glauben aufzuwecken. 
// Four days of hearing stories of Gods faithfulness, on the Big Island (Hawaii), in the Nations and on the Kona Campus. We had amazing speakers, powerful performances and a whole lot of fun as we came together as ohana (family) to foster the togetherness and stir up faith.
---
50 jähriges Jubiläum YWAM Lausanne // 
50 years anniversary YWAM Lausanne 
>> 30 August - 02 September 2019 in Switzerland
Über 500 Menschen waren dabei beim 50 jährigen Jubiläum von YWAM Training. Es wurden viele Herzen berührt beim Teilen der Erinnerungen und beim Blick in die Zukunft mit neuen Visionen. 
// Over 500 people were involved with the jubilee of 50 years of YWAM Training. Many hearts have been touched sharing memories and looking at the future with new visions. 
Regeneration Outreach at Jazz Festival Montreux
>>28 June - 13 July 2019 in Switzerland
Unser Outreach in Montreux war ein riesen Erfolg! Schau dir hier die Bilder an :)
// Our Outreach in Montreux was a huge success! Have a look at the pictures :)
---